Cupping therapy is a non-invading, regulating therapy, which, based on natural laws which promotes self-healing.
Cupping therapy is an ancient form of alternative medicine in which a therapist puts special cups on your skin for a few minutes to create suction. Cupping therapy might be trendy now, but it's not new. It dates back to ancient Egyptian, Chinese, and Middle Eastern cultures. One of the oldest medical textbooks in the world describes how the ancient Egyptians used cupping therapy.
Cupping therapy may facilitate healing with blood flow. It helps with the body's resistance to pathogens as well as its ability to increase blood flow and reduce pain. Cupping increases blood circulation to the area where the cups are placed. This may relieve muscle tension, which can improve overall blood flow and promote cell repair. It may also help form new connective tissues and create new blood vessels in the tissue.  People get it for many purposes, including helping with pain, inflammation, blood flow, relaxation and well-being, and as a type of deep-tissue massage. 
CUPPING
MASSAGE
Massage therapy is one of the oldest healthcare practices known; it has been practiced for thousands of years. Massage has been advocated in Western health care practices since the time of Hippocrates, the "father of medicine." Massage therapy is the scientific manipulation of the soft tissues of the body, consisting primarily of manual techniques such as applying fixed or movable pressure, holding, and moving muscles and body tissues.
Generally, massage is delivered to improve the flow of blood and lymph (fluid in lymph glands, part of the immune system), to reduce muscular tension or flaccidity, to affect the nervous system through stimulation or sedation, and to enhance tissue healing. Therapeutic massage may be recommended for children and adults to deliver benefits.
Massage therapy is also thought to induce a relaxation response, which lowers the heart rate, respiratory rate, and blood pressure; boosts the immune system; and generally decreases the physical effects of stress.
Yoga therapy is a type of therapy that uses yoga postures, breathing exercises, meditation, and guided imagery to improve mental and physical health. The holistic focus of yoga therapy encourages the integration of mind, body, and spirit. Although many people don't realize it, yogis also consider diet an integral part of yoga and therefore of yoga therapy. Modern yoga therapy covers a broad range of therapeutic modalities, incorporating elements from both physical therapy and psychotherapy.  
Most people in the modern world live stressful lives, and yoga – and by extension yoga therapy –is perhaps the best overall stress reduction system ever invented. Stress has been linked to a wide variety of medical problems, from migraine headaches and irritable bowel syndrome to potentially life-threatening conditions such as diabetes, osteoporosis, and heart disease. Since persistently high levels of stress hormones, particularly cortisol, can undermine the function of the immune system, here too yoga can help. 
YOGA
ACUPUNCTURE
Acupuncture involves the insertion of very thin needles through your skin at strategic points on your body. A key component of traditional Chinese medicine, acupuncture is most commonly used to treat pain. Increasingly, it is being used for overall wellness, including stress management.
You may be interested in acupuncture for a variety of reasons as there are countless conditions and symptoms that acupuncture has been said to help with.
Some studies even suggest that acupuncture can help with cancer treatment and multiple sclerosis; however, the research for these conditions is limited and requires larger studies to confirm the benefits. 
Some experts have used neuroscience to explain acupuncture. Acupuncture points are seen as places where nerves, muscles, and connective tissue can be stimulated. The stimulation increases blood flow, while at the same time triggering the activity of the body's natural painkillers.
Acupressure is an alternative medicine technique similar in principle to acupuncture. It is based on the concept of life energy which flows through "meridians" in the body. In treatment, physical pressure is applied to acupuncture points with the aim of clearing blockages in these meridians. 
Acupressure is a specific type of massage that relies primarily on using the thumbs, fingers and palms or special devices to apply pressure to various points on the body. Sometimes, acupressure also involves stretching or acupressure massage, as well as other methods.
During an acupressure session, you lie fully clothed on a soft massage table. The practitioner gently presses on acupressure points on your body. A session typically lasts about one hour. You may need several sessions for the best results.
The therapy stimulates the body's circulatory, lymphatic and hormonal systems. It also helps the function of the immune system and the body's natural ability to heal itself.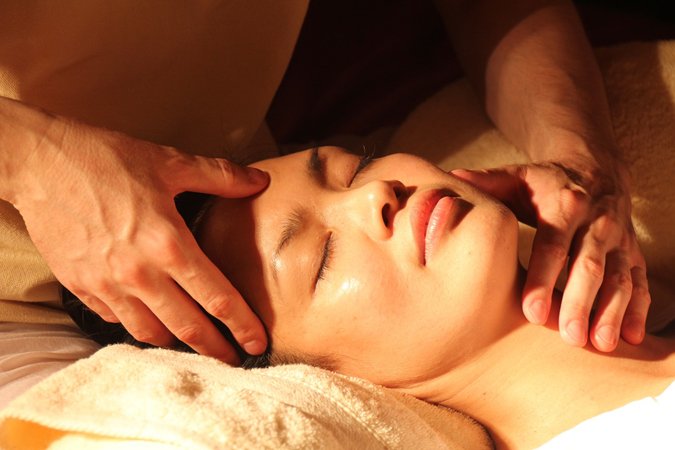 ACUPRESSURE
PHYSICAL THERAPY
Physical therapy is a branch of rehabilitative health that uses specially designed exercises and equipment to help patients regain or improve their physical abilities. Physical therapy is appropriate for many types of patients, from infants born with musculoskeletal birth defects, to adults suffering from sciatica or the after effects of injury or surgery, to elderly post stroke patients.
Physical therapy is a healthcare specialty that includes the evaluation, assessment, and treatment of individuals with limitations in functional mobility.
Physical therapists are trained to assess your condition and help you regain maximal functional mobility and independence. They use a variety of treatment modalities and techniques to help you move better and feel better; treatment is very personalized. 
Magnet therapy is a clinical system in which human ailments are treated and cured through the application of magnets to the body of the patients. It is the simplest, cheapest and entirely painless system of treatment with almost no side effects.
Magnetic therapy is also an alternative medical practice that uses static magnets to alleviate pain and other health concerns. Many well-conducted studies over the past three decades have shown that static magnetic devices offer no more or no less benefit than sham devices devoid of a magnet.
Magnetic field therapy uses different kinds of magnets in the body to help boost your overall health. It may also help treat certain conditions.
Your body naturally has magnetic and electric fields. All your molecules have a small amount of magnetic energy in them. The thought behind the magnetic field therapy is that certain problems happen because your magnetic fields are out of balance.
MAGNET THERAPY
AROMA THERAPY
Aromatherapy is a holistic healing treatment that uses natural plant extracts to promote health and well-being. Sometimes it's called essential oil therapy. Aromatherapy uses aromatic essential oils medicinally to improve the health of the body, mind, and spirit. It enhances both physical and emotional health. The aromas experienced through aromatherapy and essential oils have a dynamic effect on the mind and body.
Aromatherapy is thought of as both an art and a science. Recently, aromatherapy has gained more recognition in the fields of science and medicine.
During an aromatherapy massage, you inhale these essential oil molecules or absorb them through your skin. They are thought to promote beneficial changes in your mind and body by affecting the limbic system, a region of the brain known to be involved in emotion.
Meditation is a practice where an individual uses a technique – such as mindfulness, or focusing the mind on a particular object, thought, or activity – to train attention and awareness, and achieve a mentally clear and emotionally calm and stable state.
Meditation can give you a sense of calm, peace and balance that can benefit both your emotional well-being and your overall health.
And these benefits don't end when your meditation session ends. Meditation can help carry you more calmer through your day and may help you manage symptoms of certain medical conditions.
MEDITATION